Wallaby is made for preppers, by preppers, offering
innovative solutions you can trust.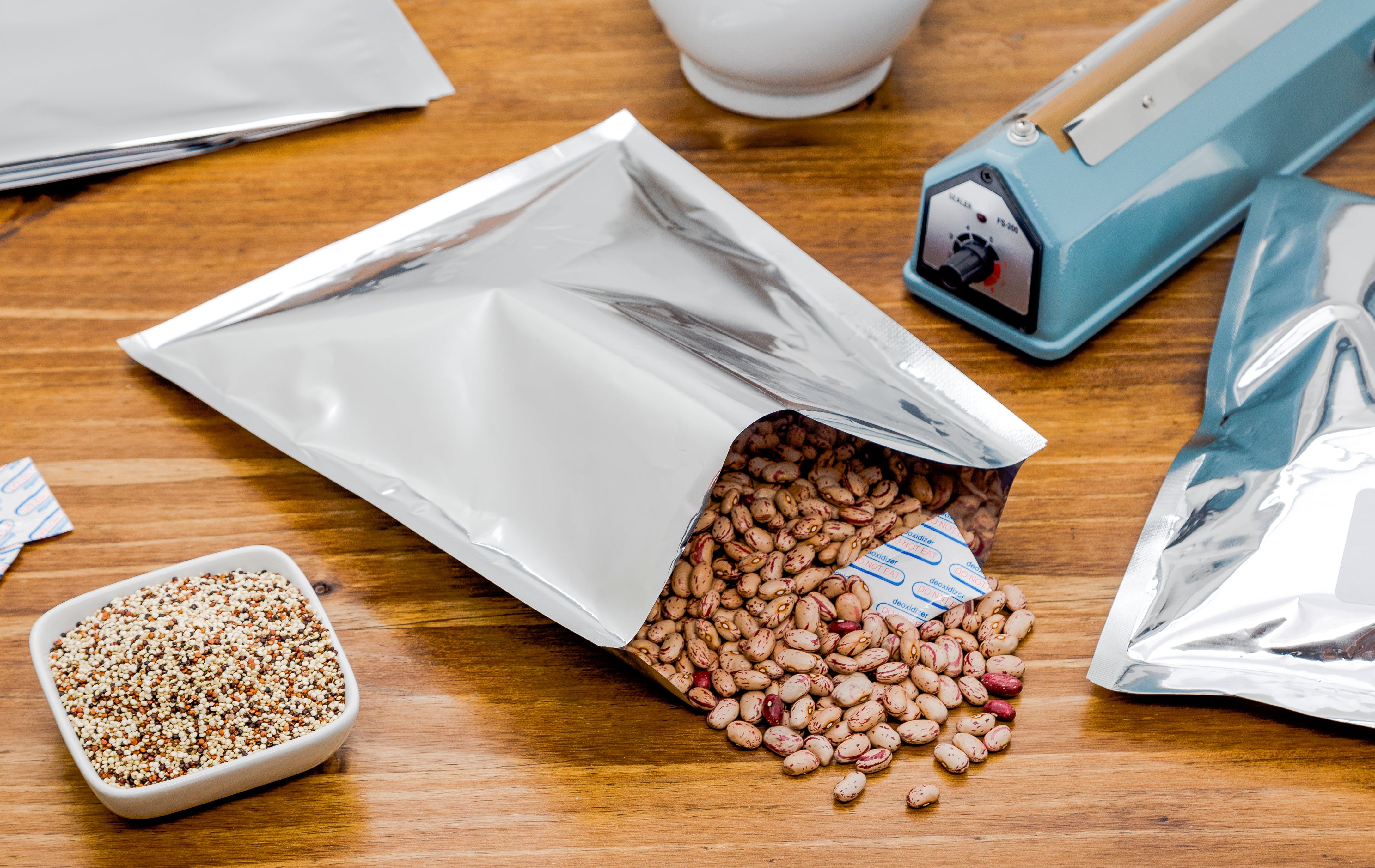 Light & Airtight
Other brands sell flimsy, thin and poorly made bags that should not be trusted with long term food storage. Wallaby bags PREVENT light and air penetration to keep your food safe.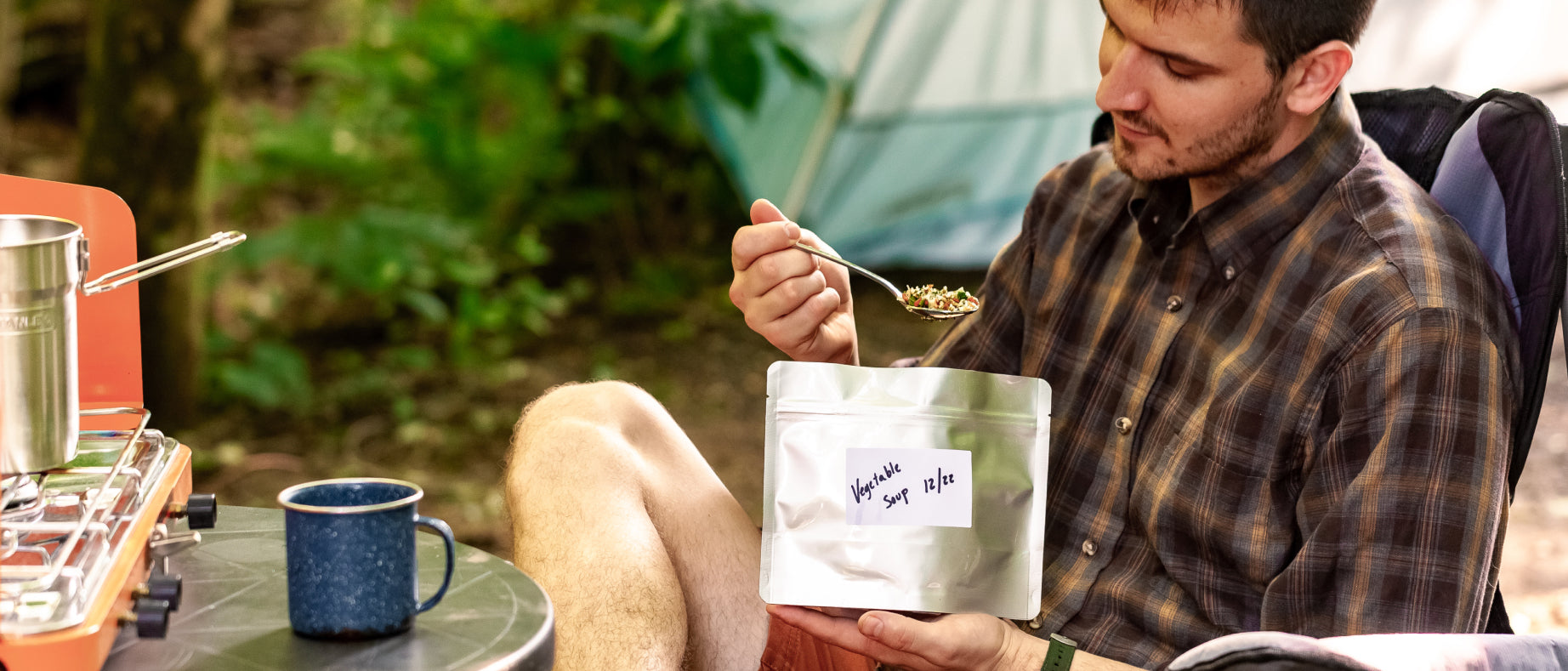 Perfect For Camping, Long
Term Food Storage, and
Convenient Meals on the Go
Our "Meal Ready to Eat" or MRE pouches are the
perfect size for individual meals or snacks. The food-
safe 7.5Mil thick Mylar can withstand boiling water, so
you can reconstitute your food right inside the bag!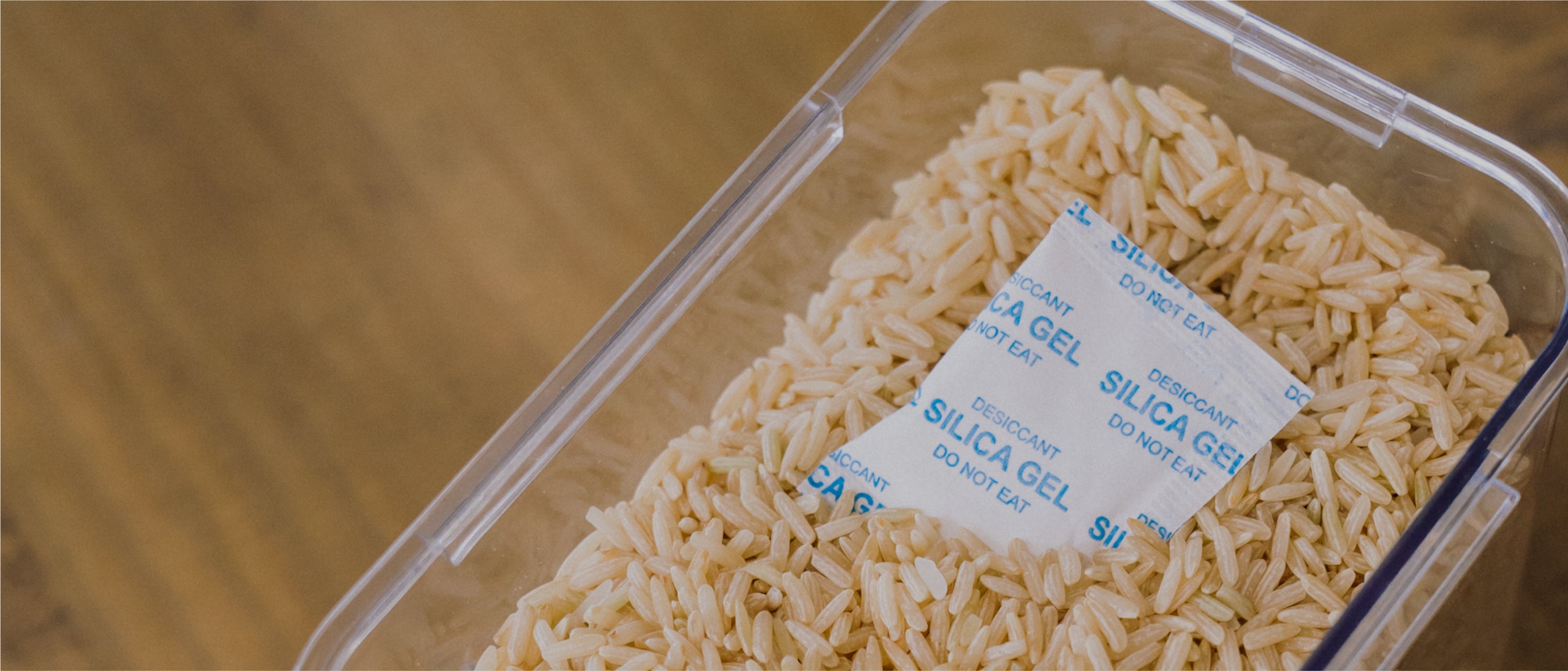 Keep Your Food &
Belongings Dry
Our pure white silica gel desiccant packets reliable
remove moisture from the air. Use to keep dry goods,
ammo, winter clothing, photographs, cash, elecronics
and more dry even in humid conditions.
Impulse Sealer
The first line of heat sealers specifically made for Mylar bags, we engineer ours with AirTite technology to create a strong, reliable seal on Mylar up to 8Mil thick. Perfect for any of our Mylar pouches.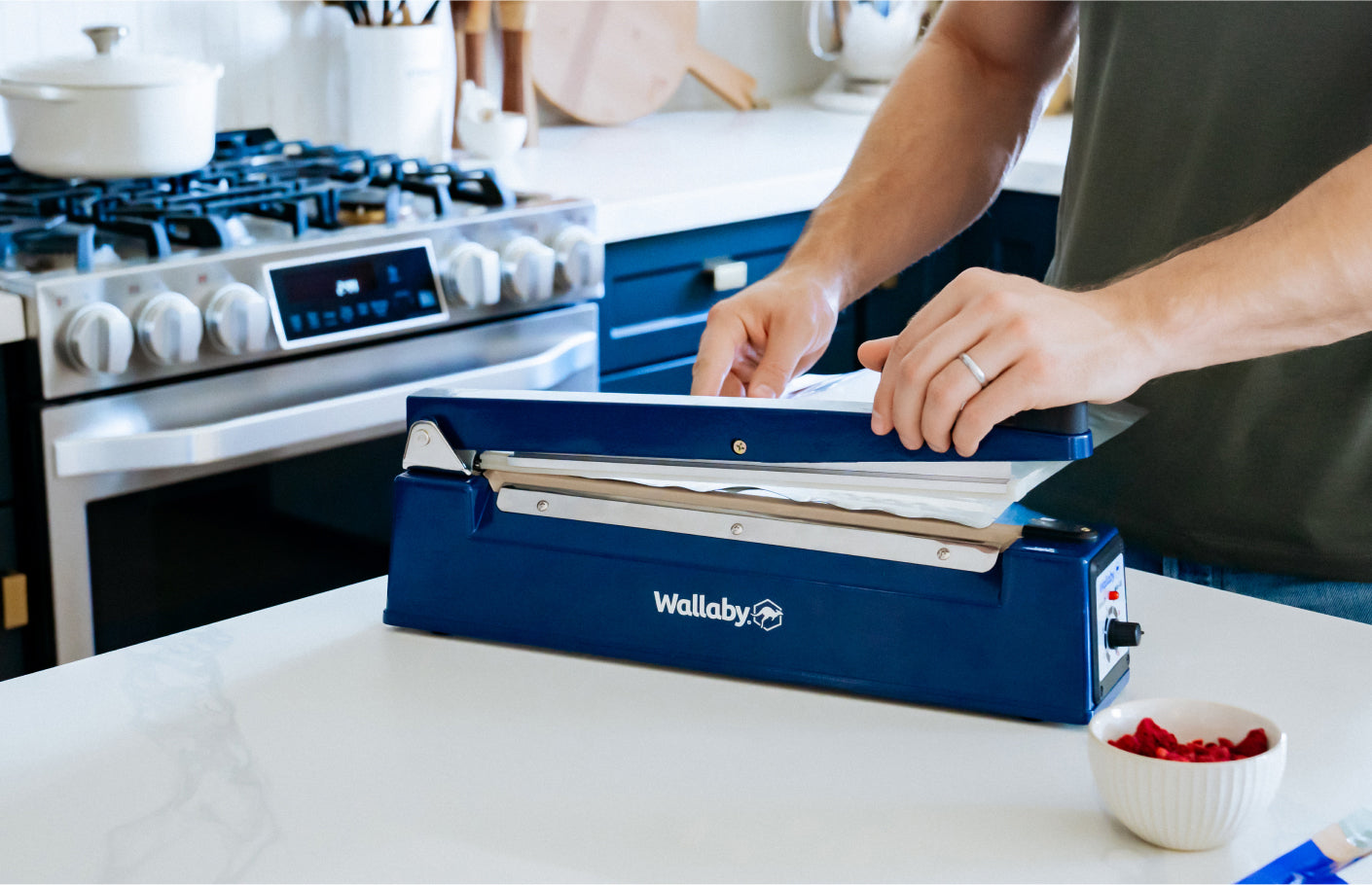 Light Blocking
Inside layer of aluminum foil provides structure, and prevents light penetration
Quality-Made
Made with BPA-free, food grade materials. We never sacrafice quality
Air Tight
Thick to prevent light and air penetration to keep your food safe
Moisture Proof
Oxygen absorbers are packaged and heat sealed immediately after production
Why Use Wallaby Mylar Bags? Hear From Some Top Preppers...
The Provident Prepper
Food Storage: Sealing Dry Goods in Buckets Lined with Mylar Bags
The Provident Prepper
How Do I Know if My Mylar Bags Have Sealed Correctly?
Rogue Preparedness
Food Storage Mylar Bags Review- Wallaby Food Storage Solutions
Disabled and Prepping
Wallaby Maylar Food Storage Bags - Disabled and Prepping
FURIOSA ROAD
Long Term Food Storage | Wallaby Goods Mylar Bags
The Provident Prepper
Quick and Easy Trick for Storing Dry Goods in Mylar Bags
Thousands of Happy
Customers
The bundle is so genius! Saves me from having to purchase bags and oxygen packets separately. We love that the oxygen packets are packaged in sets of 10 so they don't go bad as quick.
One word - QUALITY. It's clear that Wallaby bags are made with better mylar than what I've gotten in the past. These are thick. Even the package weighs a lot but they're packaged well so the bags don't get damaged in transit.
—Mike P. (Fayetteville, Arkansas)
My new go-to for our family's emergency food pantry. We have a Harvest Right freeze dryer and live on a farm. When things are in season there's a lot of work to be done prepping and freeze drying. It's nice to store our dry goods in bags that won't unseal, tear, or get damaged.
—Susan (Danville, Kentucky)
I've purchased a lot of Mylar bags, including the ones that came with our Harvest Right. These are better. I like the matte black.
—Kyle (Blowing Rock, North Carolina)
My buddy told me about these and they lived up to the hype. We do a lot of big grocery hauls and produce a lot of food ourselves. Mylar bags help us preserve food longer and Wallaby ones are the best.
—Ken (Allentown, Pennsylvania)
These days with all the crazy in the world it never hurts to put food aside in case of emergency. The oxygen absorbers remove air from inside the bags so the food stays fresh. We love ours!
—Jen (Little Rock, Arkansas)
With Wallaby Goods Mylar food storage solutions, it's easy to preserve your dry goods for longer. Made with food-grade materials, Mylar bags are perfect for storing food and maintaining its nutrient content. We have various options available so you get the best food storage solution for your needs. From 1-gallon and 5-gallon food storage bags to MRE bags and oxygen absorbers, we have all that you need to maximize the life span of your food supply.